Te hīkoikoi i Te Āpiti
Walking Te Āpiti
Nestled between Palmerston North and the Manawatū and Tararua Districts, Te Āpiti – Manawatū Gorge is one of our country's most iconic natural playgrounds. Covered in ancient bush and home to a variety of wildlife, Te Āpiti – Manawatū Gorge is steeped in legend and has many a story to tell. Explore the walking tracks and you'll see ancient bush, native birds and plants, and the mighty Whātonga, an ancient warrior who stands guard over the forest.
Passing through unique landscapes of steep greywacke ranges covered in vegetation, you will predominantly find tawa and podocarp forest, along with broadleaved trees and nikau palms. What makes Te Āpiti – Manawatū Gorge especially unique is the maidenhair fern, only found in the Manawatū in New Zealand. Interested in the biodioversity of Te Āpiti – Manawatū Gorge? Check out our Environment page before your visit to get more information about the native birds and plants you might see.
Tawa Loop track
If you want to see all the beauty that Te Āpiti has to offer, but don't want to tackle the full Manawatū Gorge track, then the Tawa Loop track is for you. This track provides all the beauty and wilderness of the full track, but is less than half the distance and takes half the time.
Tawa Loop follows a steady 5% gradient, however, it is steep in places and can prove challenging. The loop branches off the Manawatū Gorge track 500 metres into the walk. Upon meeting up with the main track again, you can choose to either go straight ahead, or turn left and head back down the track to return to the Ashhurst end car park.
Type: Walk | Loop
Distance: 4km
Time: 2 hours approx.
Fitness Level: Medium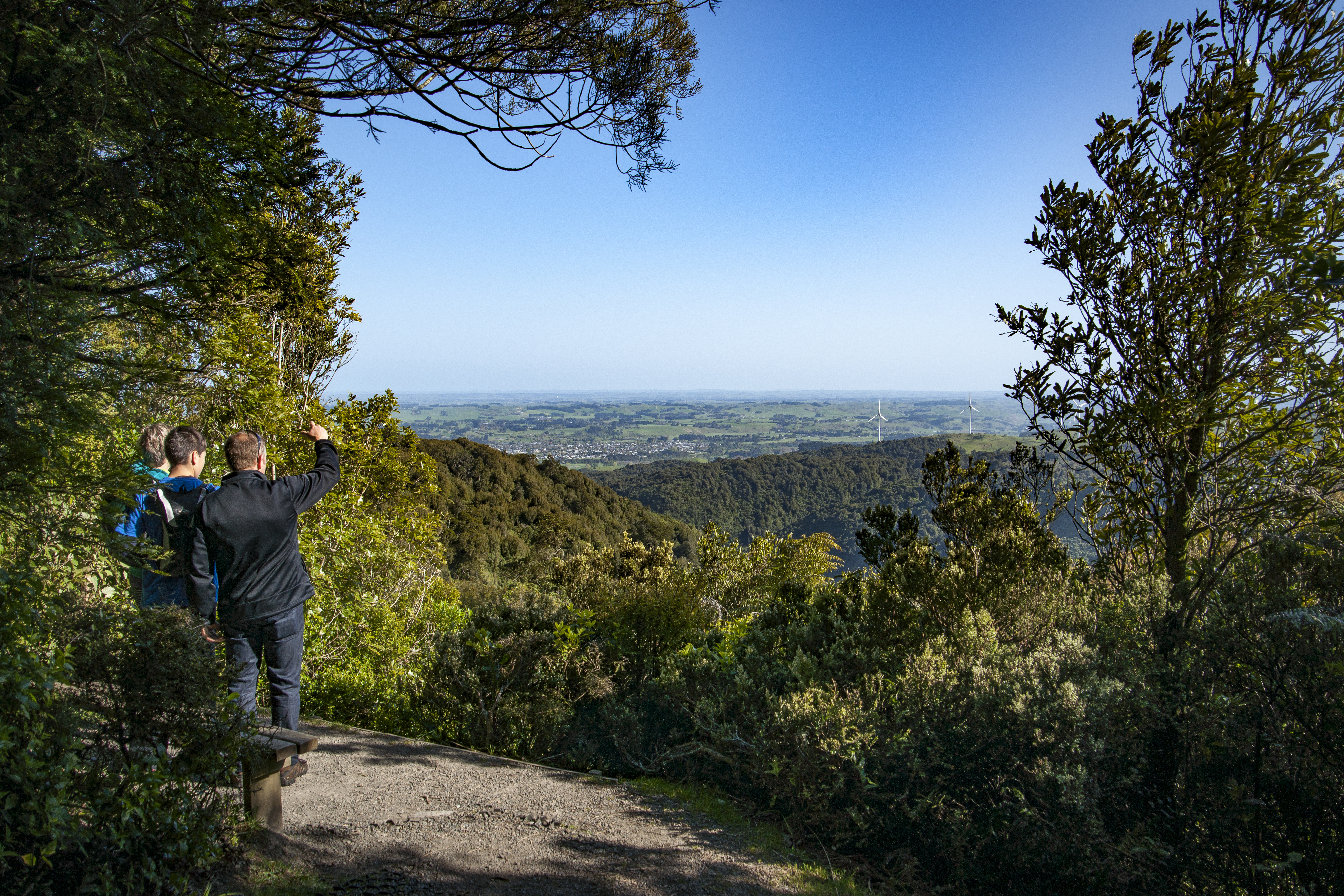 Manawatū Gorge track
High above the river and gorge below, this one-way (or two-way for the more adventurous) walking track is saturated in native bush and native birds, providing an awe-inspiring experience. Viewpoints are dotted along the track allowing you take a peak at beautiful scenery.
Type: Walk | One-way
Distance: 11km one-way
Time: 3-5 hours approx.
Fitness Level: Medium
Upper Gorge Bridge track
This track offers all the native bird and plant life of the full Manawatū Gorge track, and is a great alternative if you are short on time. With steep climbs and fantastic viewing points high above the Manawatū River, this a popular track for those wanting a bit of a challenge.
Type: Walk | One-way
Distance: 4km
Time: 1.5 – 2 hours approx.
Fitness Level: Medium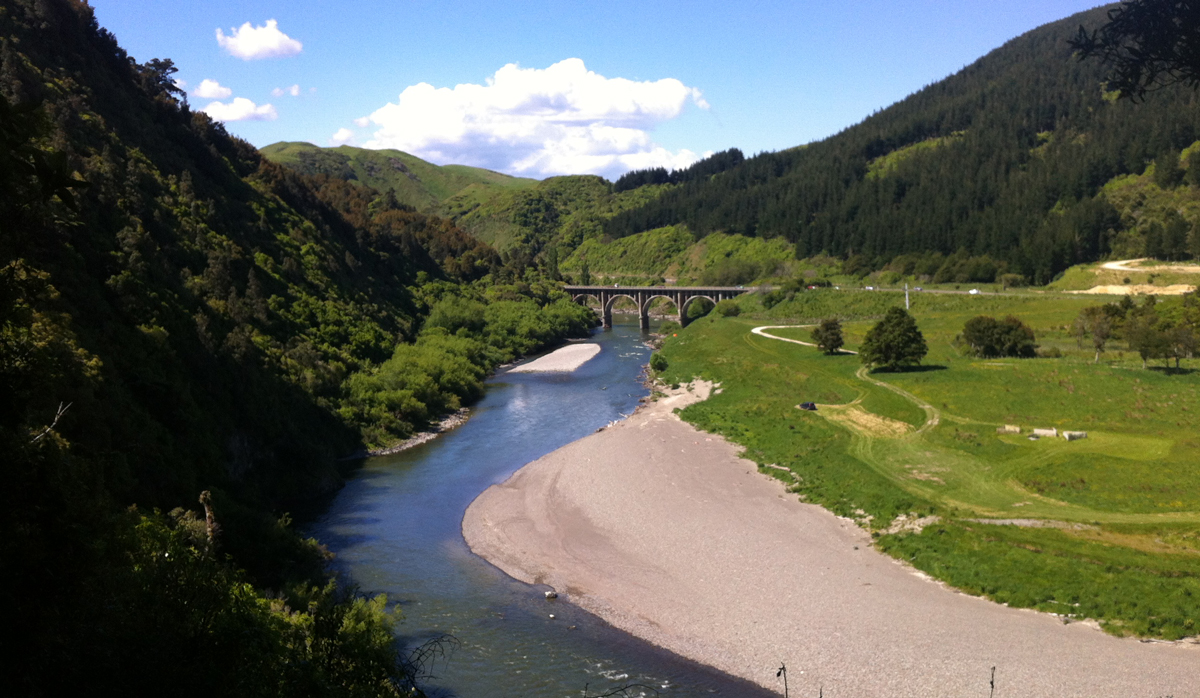 Manawatū Gorge Loop track
If you're short on time, or you're travelling with people who can't manage a long walk, this is a great option. This short loop track is located at the Woodville end of the Te Āpiti – Manawatū Gorge. It's an easy walk through some beautiful native bush, there are no steps and it's suitable for pushchairs. A playground and toilet in Ballance Domain across the road from the car park make it an ideal destination for young families.
Type: Walk | Loop-track
Distance: 1.2km
Time: 15 – 30 minutes approx.
Fitness Level: Easy
Protecting the tracks
Help protect this precious taonga and make the tiaki promise before you visit. Enjoy your trip and leave the land undisturbed.
Te eke Paihikara
Mountain biking
Mountain biking is not permitted on walking tracks in the Manawatū Gorge. Please stick to the designated mountain biking tracks.
Ngā kuri
No dogs
Dogs are not permitted as poisons are used in the reserve.
Stay safe and be prepared
Even if you're only planning a short excursion it pays to be prepared. Before your next trip, make sure you read and understand The Outdoor Safety Code, as well as telling someone your plans – your safety is your responsibility.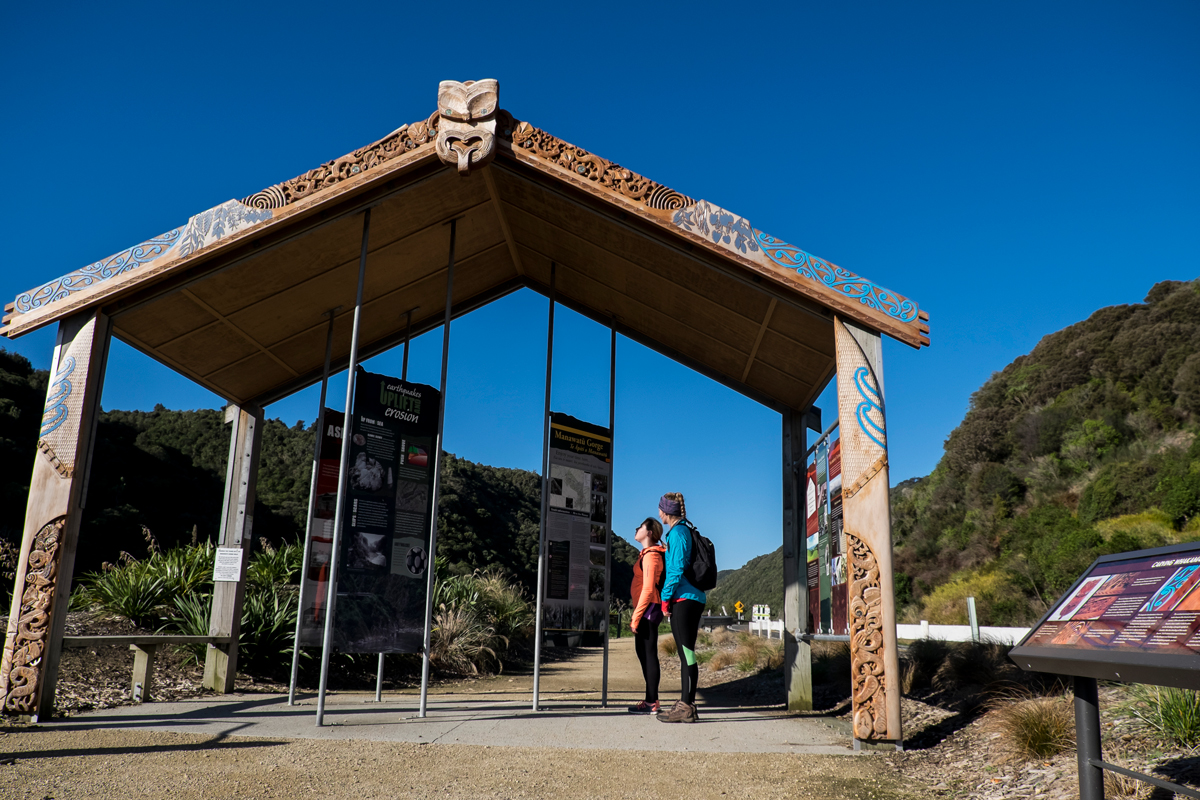 Read the Outdoor Safety Code from Adventure smart and follow the guidelines so you know before you go.