Te Āpiti – Manawatū Gorge is a national taonga. Its unique geography and rich cultural history make it a must do for any trip to the Manawatū-Whanganui Region.
Car parks at the Ashhurst end to the west and Ferry Reserve to the east provide ease of access to a number of tracks and trails, as well as river reserves, and camping and BBQ facilities to help you explore and enjoy this unique landscape.
Ngā kōrero tuku iho mō Te Āpiti
The cultural history of Te Āpiti
Māori kōrero is filled with legends that show Aotearoa through spirits, magic and mysticism. The legend of Te Āpiti is no exception. Its story is filled with supernatural beings, curiosities of nature, and a connection to the land that goes far beyond what can be explained.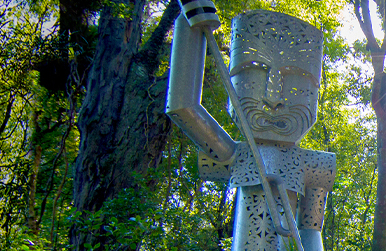 WHĀTONGA THE EXPLORER
Before hiking the trails of Te Āpiti – Manawatū Gorge find out about the mighty Whātonga, ancestral chief of the Rangitāne and Ngai Tara people and one of the first settlers in what would become the Manawatū-Whanganui Region.
Whātonga te tupuna
LEARN MORE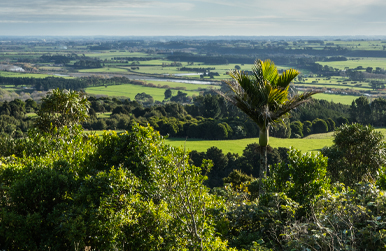 ENVIRONMENT
Te Āpiti - Manawatū Gorge is the scenic divide between the Tararua and Ruahine mountain ranges. It's a magnificent geographical structure formed over thousands of years by tectonic forces and the Manawatū River. With its native bush and wildlife, Te Āpiti is a time capsule that preserves the bush that once covered the Manawatū.
Te taiao
LEARN MORE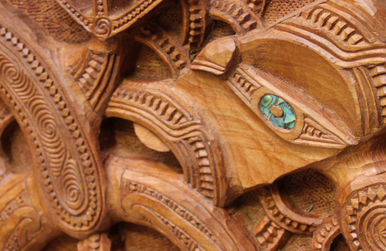 COMMUNITY
Te Āpiti - Manawatū Gorge is our taonga and it's up to all of us to protect it. When you are visiting please respect the environment and leave no trace. Together our community is working to protect this land mark for generations to come.
Te hapori
LEARN MORE
EDUCATION
Find out more about educational programmes in Te Āpiti - Manawatū Gorge and download educational resources, activities and factsheets. Are you a Kiwi Guardian? Find out more about what you can do to help protect the biodiversity.
Ngā mātauranga
LEARN MORE