Whakamaheretia tō toro
Plan your visit
Take a break at one of the many scenic reserves within Te Āpiti – Manawatū Gorge. Picnic, swim, fish, read, walk, the choice is yours.
Ashhurst Domain
Ashhurst Domain is a public park, basic campground and reserve situated alongside the Manawatū River, where you can discover lush natural surrounds echoing with rich birdsong. The Domain is a great place to spend a day with the family, with picnic and barbecue areas, public toilets and extensive playgrounds, including a flying fox. There is also a nature trail and tree quiz available.
The Domain offers a network of walking tracks ideal for all ages, made up of several loops over a flat terrace area with moderate to steep slopes leading to the Manawatū River. The upper circuits offer revealing views overlooking conservation wetlands, while others guide you through native bush. Bicycles and dogs are allowed on the upper circuits but not on the lower circuits.
Camping
The campsite at Ashhurst Domain has both powered and unpowered sites, a kitchenette, toilets and hot showers (please note: showers cost $2), and a free BBQ to use. Dogs are welcome. Visit the office upon arrival, or alternatively the park attendant will visit you to collect your cash fees.
Adults: $7.50 unpowered site, $10 powered site
Children 5 and over: $4   Children under 5: Free
Prices are per night.
Te Waha o Te Kurī
Woodville Ferry Reserve
Woodville Ferry Reserve, located near Ballance Bridge, is a large grassy plain perfect for picnics and overnight stays (self-contained motorhomes only). With so much space, you'll have privacy and relaxation. This reserve provides easy access to the Manawatū River for swimming, kayaking and fishing, and has a small wetland planted with native trees. The reserve is carefully tended by the Woodville Domain Board, and is a community favourite. To access the reserve, the gate/entrance is on SH 3 just after the Ballance Bridge. If the gate is shut, please be sure to close it behind you.
Camping
Woodville Ferry Reserve is the only campsite directly within Te Āpiti – Manawatū Gorge. Wake up each morning to  native birds singing and the sound of the river meandering through the valley. There are plenty of fish in the river too!
– Self-contained vehicles only
– FREE
– Max. 3 nights stay per calendar month
– Access can be slippery when wet
– Fires prohibited
Te Waha o te Kurī Whare
At the foot of Te Āpiti in Woodville Ferry Reserve, there is one of eight whare (educational kiosks) packed with information and stories detailing the rich history of the area. The whare was developed as part of the Tū Te Manawa project, a kaupapa (initiative) to erect educational kiosks across the region that bring whānau, hapū, iwi and community back to the awa (river). Tū Te Manawa has been funded by the Ministry for the Environment's Te Mana o te Wai fund and supported by the Manawatū River Leaders' Accord.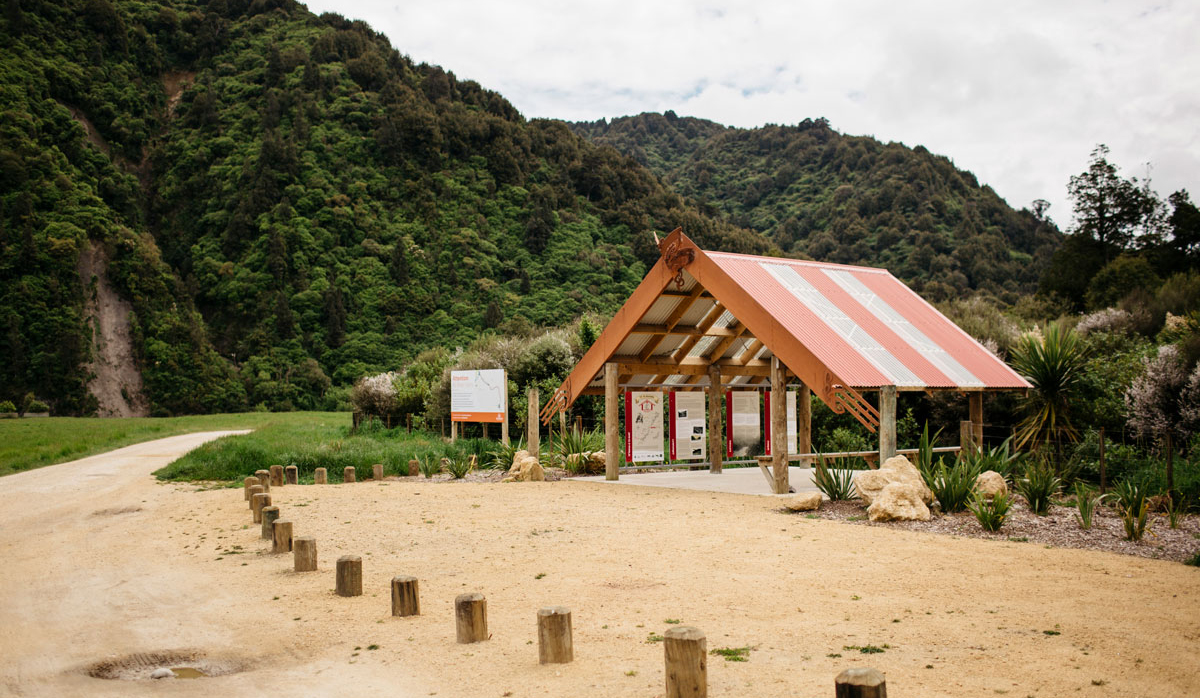 Te pāmu hau o Te Āpiti
Te Āpiti Wind Farm
Located on the Saddle road between Ashhurst and Woodville, you can get up close to these giant wind turbines and learn all about how they work. With giant blades whirring overhead, these surreal machines are quite a spectacle to behold.
If you prefer to take in the sights from the back of a bike, check out the Windfarm ride.
Open Daily 8:30am – 5pm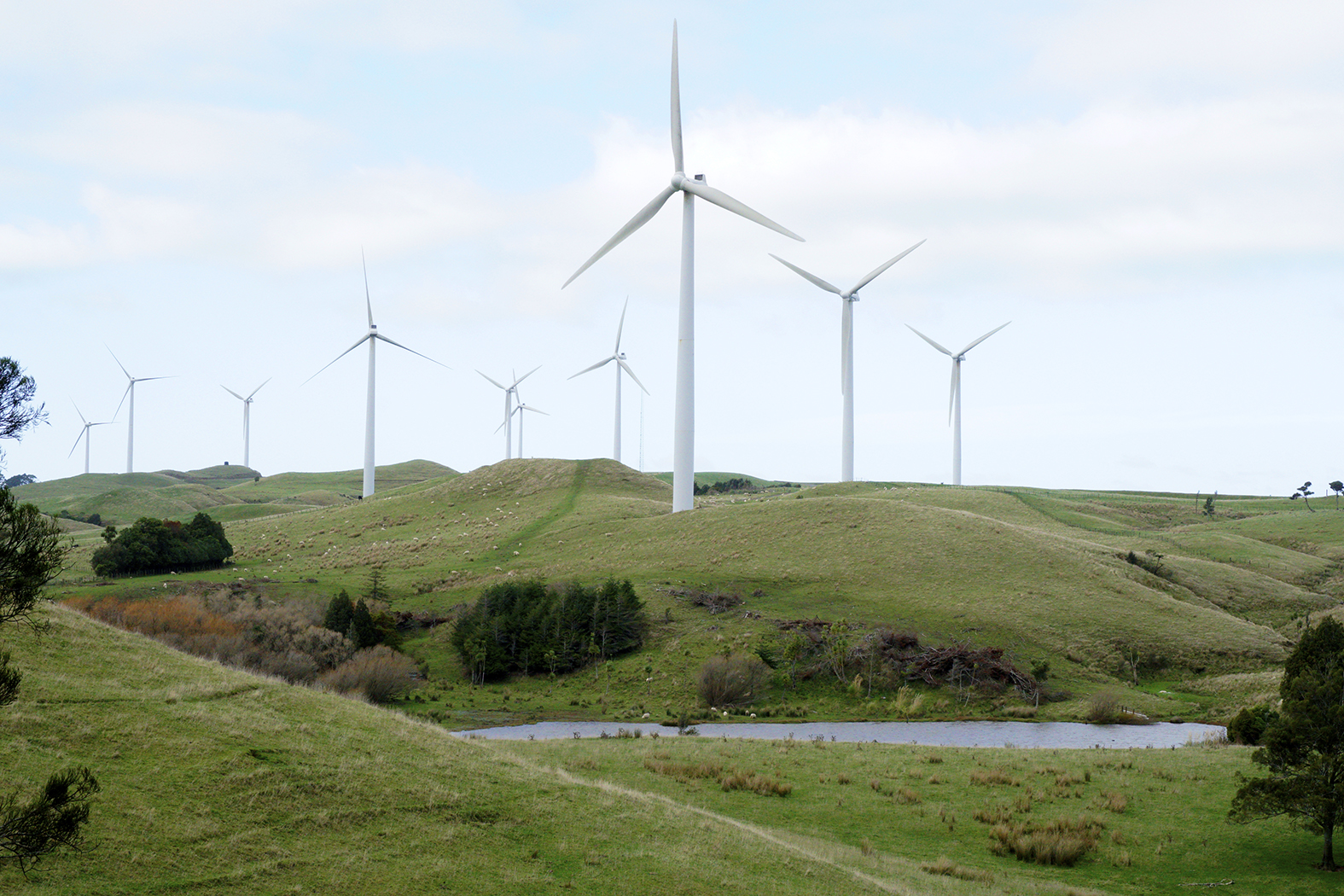 Ballance Domain
Immediately across the Ballance Bridge on Gorge Rd is the Ballance Domain. Perfect for families this special spot is surrounded by native bush with a small playground. The Domain is right on the doorstep of the Manawatu Gorge Loop Track, just cross over the road for a great short walk (15-30 min).