P5 | Old Gorge Road Shared Path
The dedicated use of the 9km former road as a shared path linking both sides of the ranges. The project would provide flat access in an elevated position for all abilities with easy connections from the Gateway Park in the west, to the Ferry Reserve in the east.
A suite of interpretive signage to showcase the unique cultural heritage – both Māori and European – would be developed and installed along the way.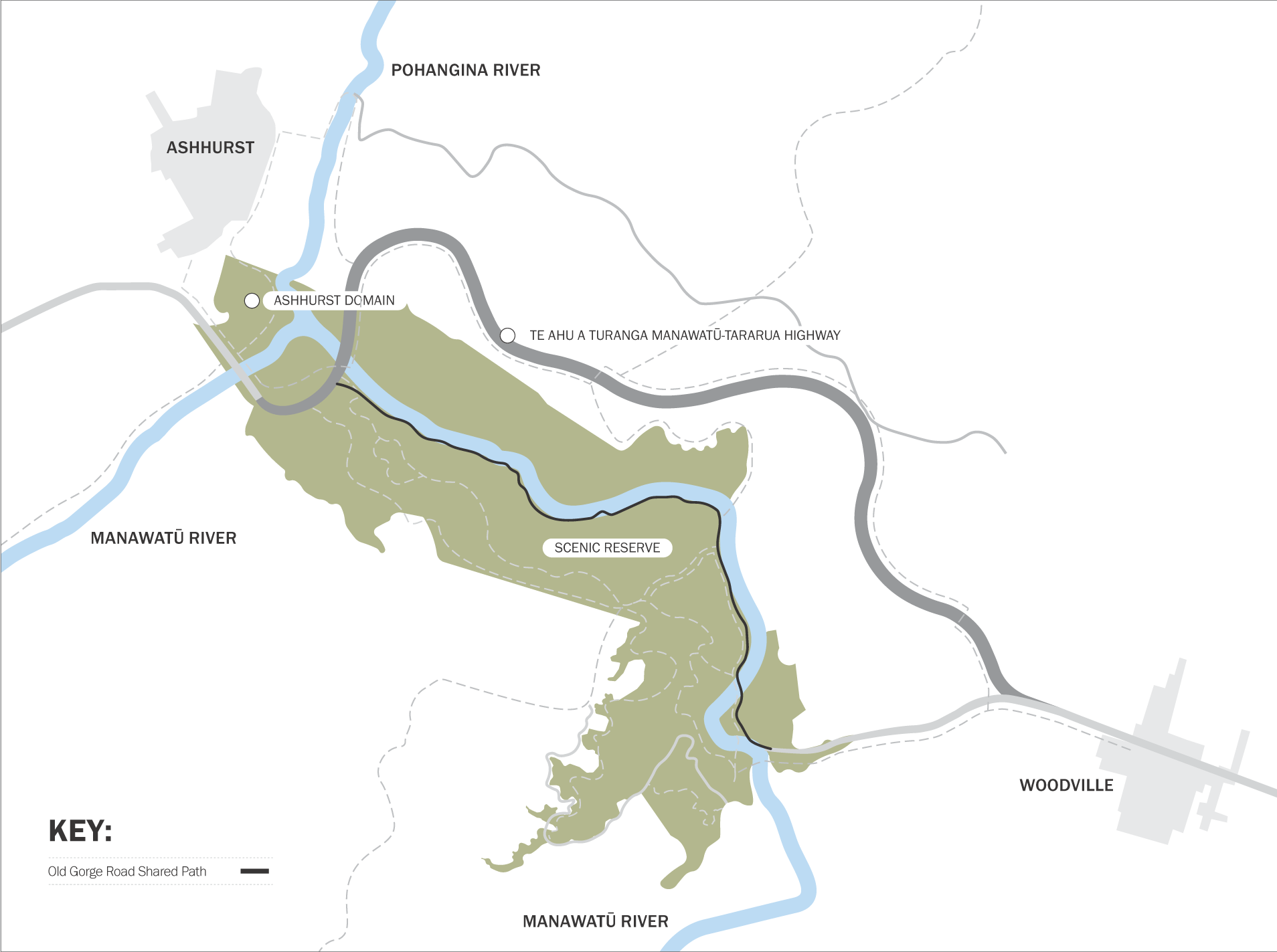 PROJECT LEAD
PROJECT PARTNERS
DELIVERY TERM
TBC
Iwi
CEDA
PNCC
Tararua DC
DOC
Waka Kotahi
Short