E4 | Visitor and Accommodation Hub East
The hub is centred at the popular Ferry Reserve located at the eastern end of the Manawatū Gorge. This beautiful 24ha reserve provides large flat areas, easy access to the Manawatū River and fantastic views of the native bush beyond.
The reserve specifically allows freedom campers to stay there and has modern toilet and cooking facilities available for all users. Te Waha o te Kurī Whare (educational Kiosk) and a wetland walk are also key features at the reserve.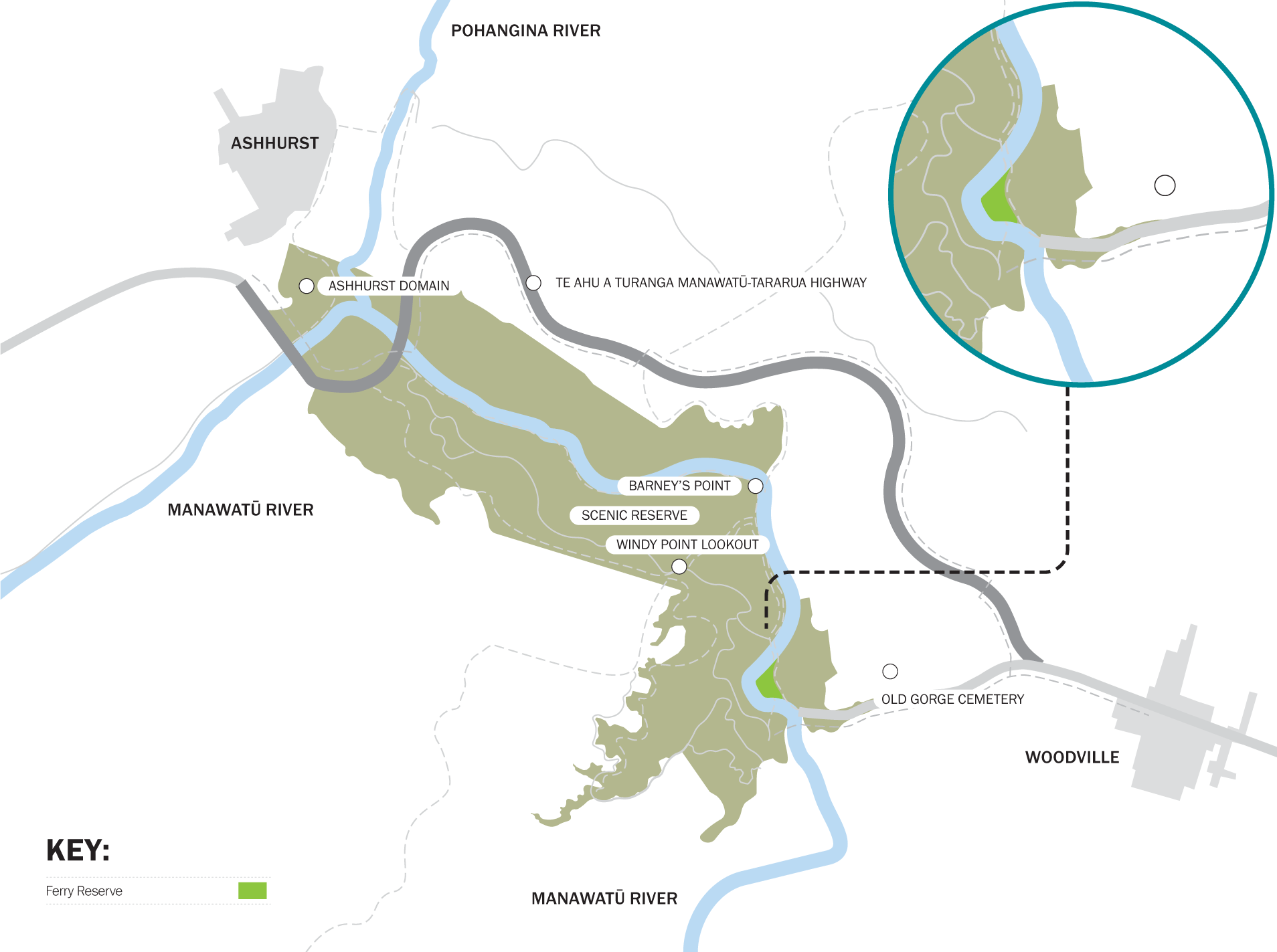 PROJECT LEAD
PROJECT PARTNERS
DELIVERY TERM
Woodville Domain Board
Tararua DC
Iwi
Existing