E2 | Te Āpiti Manawatū Gorge Unfenced Sanctuary
Te Āpiti Manawatū Gorge is a biodiversity taonga. For many years, it has benefited from collaborative weed and pest animal control led by Horizons Regional Council and the Department of Conservation. This has occurred alongside restoration work undertaken by Iwi, community partners and other government agencies.
The aspiration is to further enhance the biodiversity at this site, reducing pest numbers to a level where selfreintroductions and translocations of locally extinct species can occur.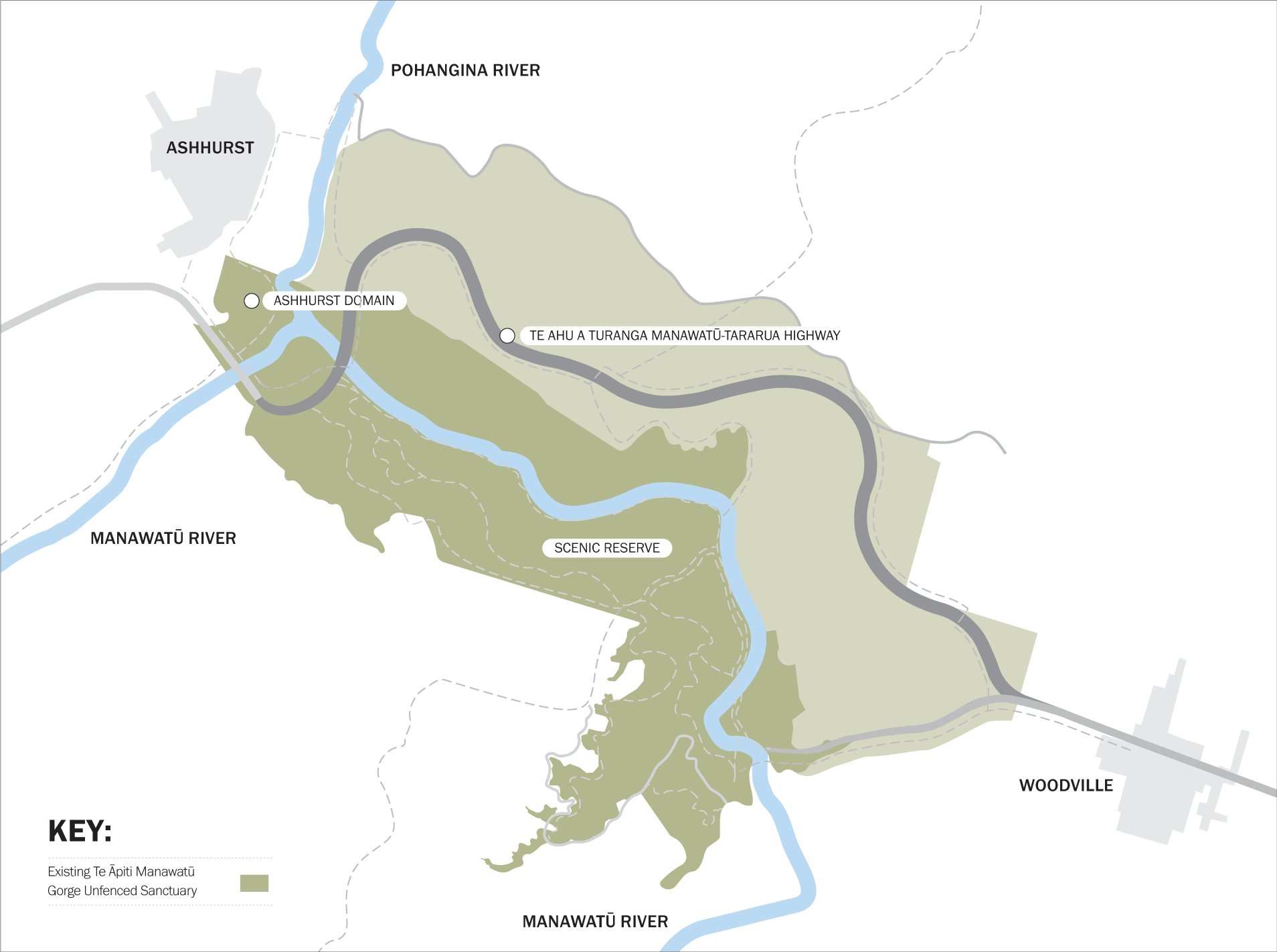 PROJECT LEAD
PROJECT PARTNERS
DELIVERY TERM
TAMGGG
Iwi
DOC
Horizons
Existing (Sanctuary
Component – Medium)