C2 | Te Ahu a Turanga Manawatū-Tararua Highway Shared Path
A 12km long separated shared path generally following the alignment of the new Te Ahu a Turanga ManawatūTararua Highway is being constructed by Waka Kotahi. The path will typically be 3m wide and include a sealed surface for durability and ease of use. The path will provide stunning views of both regions along with rest areas and interpretive signage installed as part of the experience.
The path will act as the main spine across the Ruahine Ranges and will combine with the Manawatū Gorge Track and the future Lindauer Trail to provide a full loop around the gorge.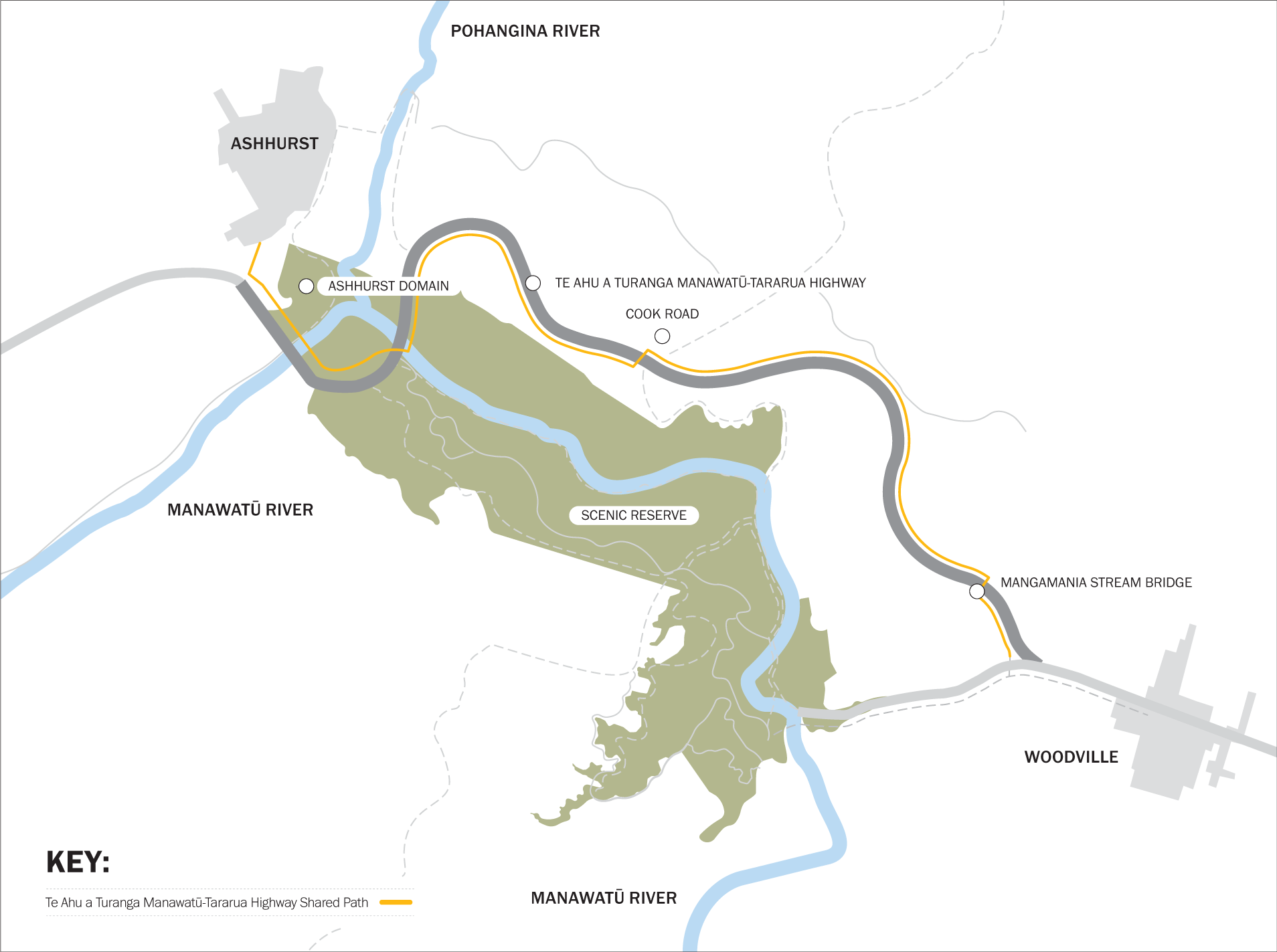 PROJECT LEAD
PROJECT PARTNERS
DELIVERY TERM
Waka Kotahi
Iwi
PNCC
Tararua DC
CEDA
TAMGGG
Short