C1 | Ashhurst Bridge 'Clip On'
A 'clip on' structure attached to the northern side of the existing SH3 bridge over the Manawatū River will be constructed by Waka Kotahi. The 350m long structure will provide walkers and cyclists a safe facility to make their way between Ashhurst and the Gateway Park at the gorge.
A look out area will be provided at its northern end along with a viewing platform halfway along the structure.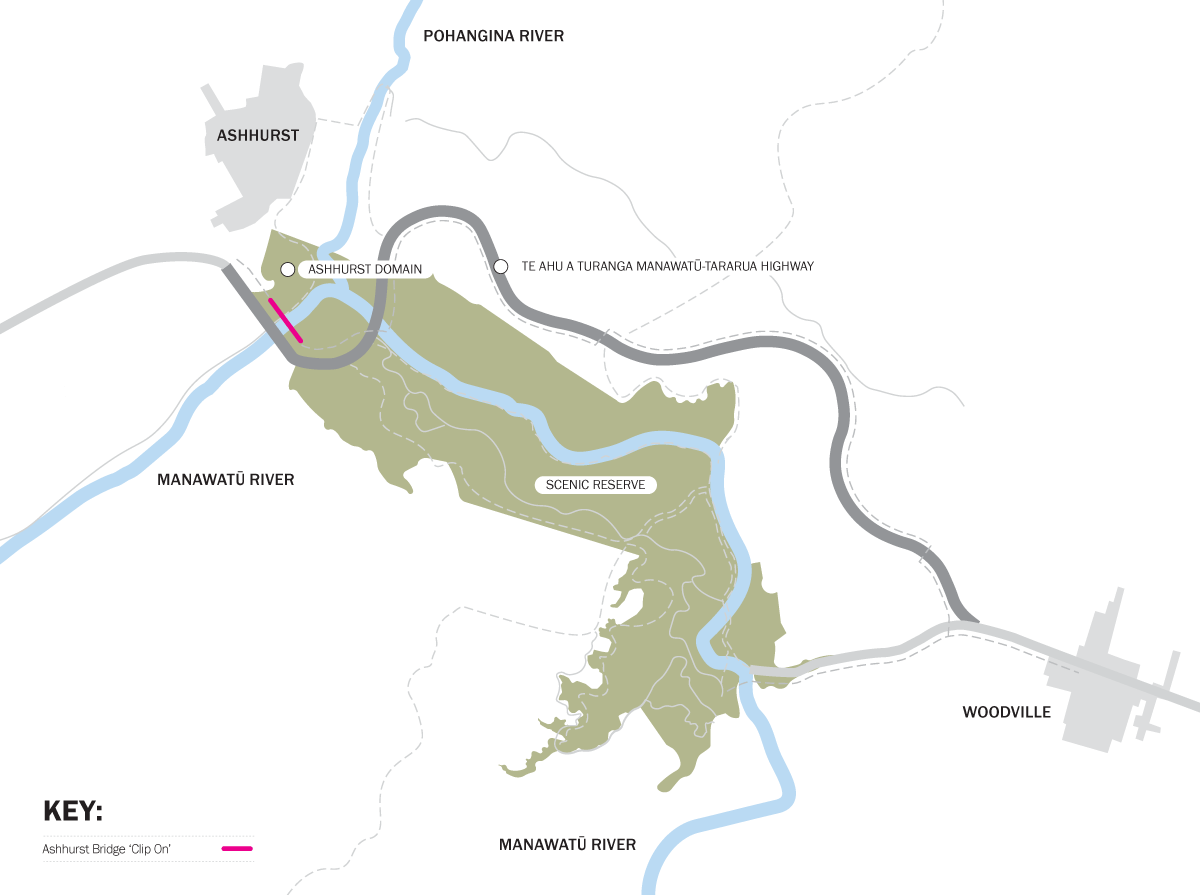 PROJECT LEAD
PROJECT PARTNERS
DELIVERY TERM
Waka Kotahi
Iwi
PNCC
Horizons
TAMGGG
Short