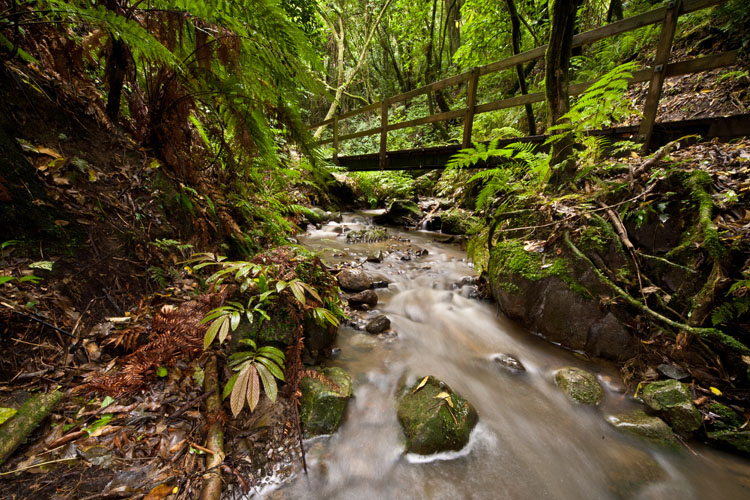 The refresh of the website has given us the opportunity to provide our communities with lots of new information about conservation efforts in Te Āpiti – Manawatū Gorge.
Te Āpiti is a diverse forest ecosystem in a dramatic landscape, and it's right at our backdoor. It's a place where we can connect with our precious natural environment, and is home to an abundance of native animals and plants. Taonga species such as tītipounamu (rifleman), kārearea (New Zealand falcon), kererū (New Zealand wood pigeon), giant maidenhair fern and northern rātā are found here.
In order to protect these native species, biosecurity control is undertaken through a range of partners, including landowners, iwi, the Department of Conservation and Horizons Regional Council. This involves the control of both pest animals and plants, with the long-term goal of restoring forest health to a level that allows the safe and sustainable reintroduction of native species that once lived and thrived in the Gorge, like the toutouwai (North Island robin).
Priorities and methods have changed over time, however conservation efforts in Te Āpiti – Manawatū Gorge have always aimed to protect, restore and enhance the biodiversity values of this special place. The steep terrain and wind channels of Te Āpiti – Manawatū Gorge make this work challenging and often precarious, but the current collaborative approach means that resources and expertise are shared to ensure the best possible outcomes for conservation.
You can learn more about the biodiversity and conservation of Te Āpiti – Manawatū Gorge in the Environment section, and dive into the educational resources to find out how you can help make a difference.